---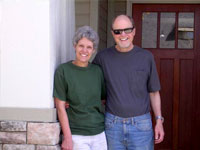 When we started considering the purchase of a luxury condo on the Boise Bench we first called Curtis to help us work through the numbers. He was the real estate agent for my parents when they sold their home a few years ago so we know first-hand how thorough and detail-oriented Curtis is.
In our situation of selling our current home and buying the condo we relied on him to help us sell in a tough real estate market. He put together a complete marketing package that included professional photographs of our home. He screened prospective home buyers and found qualified buyers, which made the inconvenience of showing our home much easier. We had good solid offers and sold our home with plenty of time to move ahead with the condo purchase.
Again Curtis was very helpful in that transaction. The condo was new construction and involved a myriad of details. Curtis researched information specific to condos, including financing. He gave us good estimates regarding real estate taxes and home owners' dues. He monitored everything from the purchase agreement to the closing.
He attended both closings on our properties and could not have been more attentive to detail.
We love our condo and hope it will be our home for many years to come. However if our situation changes we will definitely rely on Curtis to handle any real estate need that we have.
Sincerely,
Michael and Cathy
---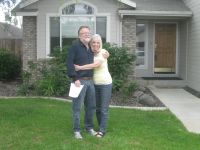 If you are looking for a great Realtor we would recommend Curtis Thaden. Terry and I had great success in working with him. He found a home that was perfect for our needs and in a very nice neighborhood. Curtis is knowledgeable of the market and worked hard on our behalf. He is pleasant, professional, and also very detail oriented. We have been living in our home for a while and still feel blessed. Thanks Curtis. We highly recommend Curtis to everyone.
Mac and Terry Browning
---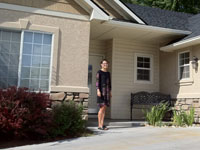 As a first time home buyer I had little knowledge about what was involved in the process of purchasing a home. Hearing that it was a great time in the housing market to purchase a home I decided I would start looking for one. Realtor Curtis Thaden was referred to me and I am pleased to say that he made the process simple. With his extensive knowledge in real estate he helped educate me on what to look for and how to get the best deal. He paid great attention to my list of requirements for a home I wanted and notified me of qualifying houses daily. It was convenient that he was available at any time to answer questions and coordinated transactions between many parties involved in my purchase of a short sale house. After only a few months of starting my search I found myself in a home that exceeded my expectations of what my budget was set at. With this purchase I feel like I was able to get an incredible deal on a house with little effort. I would recommend Curtis Thaden because he strives for excellence and will go above and beyond to make sure you find the home of your dreams.

Leslie
---
Dear Curtis,

Thanks so much for all your help in the purchase of this house.

I have purchased a number of homes over the years and I've worked with many different realtors. By far, Curtis has been the most helpful and pleasant to work with. Through the whole process, I always felt like he was watching out for my interests and he never let anything slip by. He took care of all the details and when I would forget something he was always there to make sure it got done. He kept the process moving, his guidance was very helpful in the negotiations and I believe he saved me considerable money. I just want to say, Thanks Curtis for all your help and hard work.

Dave
---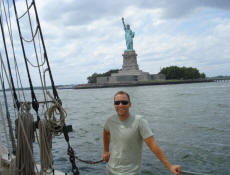 Dear Curtis,

I've written this recommendation of your work to share with other LinkedIn users.

Details of the Recommendation: "Recently my company needed me to relocate out of state which meant having to sell my home in Eagle in what isn`t exactly a seller`s market. Not only was it a terrible time to sell a house but I needed to start work out of state immediately which meant two things: a) l would have to leave my home behind in its current condition and b) trips back to the house after moving would not be possible. Fortunately I was given Curtis Thaden`s name when I asked some people at my office for real estate agent recommendations.

For the most part my home was in fairly presentable condition when it went on the market but things do come up when a house is left vacant and when those things came up, Curtis was there to take care of them for me. Things like dealing with issues resulting from a break in / vandalism to repairing the water pump and treating the well on my property.-thank you:)

Through the whole process Curtis went above and beyond what I would have expected from an agent. He made sure to get some great photos of the house and had them everywhere on the internet. He gave me access to a website that allowed me to track how many people looked at the pictures and from what site they found them. He also kept me updated on Ada & Canyon county median home prices, number of homes for sale, number sold, absorption rates, etc. All of this AND a closing price a lot higher than I had hoped for; Curtis is an outstanding person and an exceptional agent who always keeps his clients` best interests in mind. I can't thank him enough.

Thanks Curtis!!
---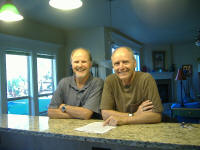 When my brother and I made the decision that our parents needed to be in an assisted living facility we had a lot of issues to face. Not the least of which was the preparation and sale of the home that they had lived in since 1957.

We feel very fortunate to have listed the home with Curtis. He demonstrated extensive knowledge of the current real estate market and offered useful advice on preparing and pricing the home. He is a very detail oriented person and was thorough every step of the way.

Within days of listing the property he presented an offer to us from a cash buyer who wanted to buy the home for his parents. Curtis gave us timely updates regarding the back and forth of offers/counter offers and various questions the potential buyer had.

We closed the sale just 15 days after listing. Curtis had all of the paperwork prepared for closing, including the Power of Attorney issues which made the title clerk happy as well as enabling a smooth close. She, as well as my brother and I were impressed with the completeness and attention to detail that Curtis brought to the transaction closing.

We were more than satisfied with the quality of service and expertise that Curtis gave us. We would highly recommend him to anyone looking for a dedicated, conscientious and knowledgeable realtor.

Having this transaction behind us, we can now focus on our parents` needs in their new environment and don`t have to worry about a long drawn out process of having their house on the market. Thanks Curtis!

Sincerely,

Mike
---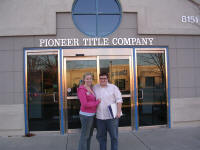 I would highly recommend Curtis to anyone who needs a real estate agent. He is friendly, organized, conscientious, knowledgeable, hard working, and the list just goes on.

My daughter is a first time homebuyer and Curtis worked constantly to make the process as easy and painless as possible. He offered valuable suggestions and insights that helped her make informed decisions on what to look for in a home. When financing fell through with one Lender he quickly helped her find another lender that pushed through the loan so she didn`t lose the home she had decided to make an offer on. Curtis made himself available whenever we found a home to look at and was very proactive at finding possible homes to view. He was also very organized when laying out a route to view homes and we didn`t waste time driving around town.

Even after making the sell, Curtis has been great about following up and making sure everything is still going well.

Jolene

---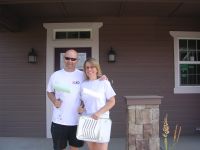 When we started looking around the Boise area for a new home we were very fortunate to get hooked up with Curtis. His professionalism, experience, honesty and knowledge of the local real estate market put us at ease right away. My wife and I were somewhat discriminating buyers but what we wanted in an ideal home evolved over nearly a year of looking at home after home. Curtis patiently worked with us and had a knack for interjecting just the right advice at the right time. What we also appreciated was his follow-through and his willingness to work with our hectic schedule. He ultimately found just what we were looking for and within our budget and did an outstanding job of negotiating with the seller on our behalf. We always felt Curtis was working for our best interest. When it came time for closing Curtis scrutinized every document and detail to ensure all was in perfect order and helped calm our nerves through the process. We would highly recommend Curtis as your Realtor if you are looking to buy or sell!
Bill and Lori

---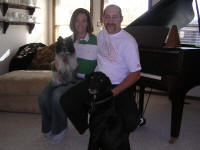 If you are looking to buy or sell a home (or both), then Curtis Thaden is the Realtor for you! Today`s housing market is like an ever-changing roller-coaster ride. It`s fun and scary and sometimes makes you feel a little sick to your stomach. But with Curtis on your side, you can tackle even the trickiest, most complicated real estate deals.
We used Curtis as both our Buyer`s and Seller`s agent. He met with us prior to our listing our house and walked us through the steps we`d need to go through to put it on the market. He advised us on a few simple things we could do to better market our home, and, when we had it in ship-shape condition, listed it for a fair and competitive price. He made himself available to show the home, followed up with other agents, and kept us in the loop by informing us of every showing and inquiry on the property. Six days later we accepted a fair and reasonable offer.
As we worked to sell our existing home, Curtis also spent many hours with us showing us the houses we had found on the internet. His expertise in the real estate market shined through as he answered our numerous questions about the properties we visited. He passed on great referrals for a home inspector, mortgage broker, and title company helping us get the most for our money. When we were ready to make an offer, he worked tirelessly with the owner/agent to broker the deal.
Now, because of Curtis` efficiency, knowledge, patience, preparation, dedication, communication, determination, thoughtfulness and steadfastness, we are living in the home of our dreams. We love it and we have Curtis Thaden to thank for it.
With our sincerest appreciation,
Susan & Daniel
---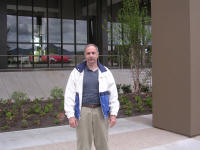 I believe that the best measure of any real estate agents success is how satisfied their clients are! Curtis Thaden has no competition when it comes to customer satisfaction.
Each time I have worked with Curtis I have had a great experience working with him. He's incredibly forthcoming and he's not afraid to offer his educated opinion. He has a great work ethic and personality, and he's a very reliable partner who has a keen sense of the real estate industry and market trends for the Ada and Canyon county areas.
Before I sold my investment property, Curtis put in countless hours of research and face-to-face time to help me determine the right approach for marketing and attracting potential buyers. Most importantly, I had no problems getting in touch with Curtis when time was of the essence, and he's very prompt in his replies. Curtis helped me find and negotiate a sale price on my investment property which was listed for less than 2 weeks at which time I received 3 solid offers. In today`s market that is a very unusual and exceptional challenge for any agent just to sell a property. I expected to have my property on the market at least 3 to 6 months before it was sold. Curtis sealed the deal in a timely fashion.
His attention to detail and ability to listen and act upon my real estate needs puts him in a step above the rest. Curtis enabled me to sell my home in the shortest amount of time at the highest price.
Thanks Curtis for your first-rate customer service. You answered all of my questions quickly and sincerely and your knowledge of the market conditions affecting the sale of my house was excellent. Your concern was obviously for me and not just making a sale. Buying or selling he is the best resource you could have, I have bought and sold from Curtis and the process has always been flawless each time thanks to Curtis. His advice is priceless and always right.
I unreservedly recommend Curtis Thaden to anyone and everyone. I have complete confidence in his work and I can guarantee you I`ll be utilizing his services in the future.
Sincerely;
Greg
---

We'd highly recommend Curtis for reasons too numerous to list. The high points, however, include the following:
Curtis enjoys what he does and it shows!
Curtis is tech saavy.
Curtis is organized, pleasant, thoughtful, and offers sound advice.
We found Curtis over the internet and appreciated that he was not pushy like so many others.
We liked that he followed-up on our many questions.
Curtis masters preparation for looking at homes, maximizing quality time.
He is great with other people (realtors, sellers, title insurance folks, lenders) and animals (cats and dogs).
Curtis did not seem to tire from our marathom full-day viewings.
He made himself available to us for our visits to the state, weekends and random weekdays when it was convenient for us.
His service didn't stop once we bought the house.
Unmatched dedication-- we felt like we were his only clients, his #1 priority.
Curtis was an advocate for our interests when it came time for negotiating on the property we wanted to buy.
Without question, Curtis knows the market, including smaller areas and offers information about the attributes and disadvantages of locations.
He gave us a great referral for our inspector and our mortgage broker.
Andrea & Robert & Beamer

---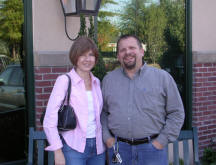 To whom it may concern,

We want to thank Curtis Thaden for his outstanding job in marketing and selling our house. We were concerned with selling our home because of the recent uneasiness in the real estate market. Curtis continually kept us updated on the housing market and did an excellent job in communicating information to us.

There were a few issues that surfaced during the Home Inspection and he was able to work out the details with the buyers to a happy conclusion. We are very happy that our house sold and would recommend Curtis Thaden to any of our friends and family.

Brett and Diane

---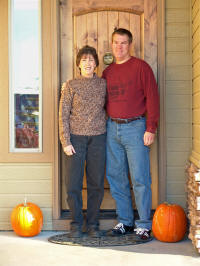 This letter is to recommend Mr. Curtis Thaden for any and all real estate needs.

Mr. Thaden has assisted, members of our family in several real estate transactions during the last year. He has proven himself to be an extremely competent, dependable, hard working agent. He doesn't just do the minimum necessary to complete a transaction. He goes the extra mile. He shows initiative in presenting creative solutions to issues and problems which arise during the contract period. He continues to be available for questions and assistance even after the property transaction has been completed. He takes EVERY opportunity to show his clients that he cares about them. We would not hesitate to use his services for any future transaction requiring a real estate agent.

We wholeheartedly recommend Mr. Thaden to anyone considering a real estate transaction. His services are exceptional!

Sincerely,

Robert and Lynn

---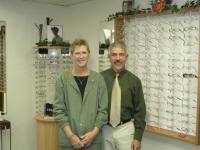 My wife, Debra and I want to thank Curtis Thaden for his professional help in our recent real estate transactions. We feel he gave complete and professional attention to all of the detailed matters, especially concerning the sale of our Eagle home. This home was a unique property and it took some special ideas to make this house show like the home we had grown to love. While others had failed, his knowledge of the real estate market, and personal approach took the worry out of selling this home. We are pleased about making the right decision in choosing him as our agent.

In the process of finding our new home, we had to sell two properties. The Eagle home and another in Belmont Park. We were not experienced in the real estate market, but rather were simply looking for a comfortable home, close to work. The details were mind boggling with everything happening at once yet with Curtis and his attention, the transactions went smoothly. He was more than fair helping us reach our goal.

We would highly recommend Curtis Thaden to anyone who wants to sell or buy a home. He is a great real estate agent.


William and Debra


---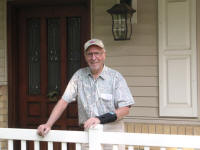 We recently purchased a home in Boise, Idaho and worked with Curtis Thaden as our Real Estate Agent. We were out of state buyers (California), so were unfamiliar with the Boise area. Curtis was a real help in so many ways for us that we would highly recommend him to anyone. He not only found the ideal home for us, the many details that arose during the transaction were also taken care of by Curtis in a timely manner.

He continues to look after our interest and we are very appreciative of his efforts.

Robert and Claire

---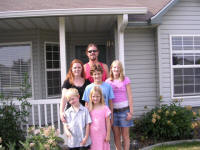 We had recently purchased a home. We're first time homebuyers and were scared. Curtis Thaden was our Real Estate Agent. He made the process very easy finding the home that we were looking for in the area we wanted. Most of all, finding a four bedroom house in our price range without having to settle for less. In today's market that's not easy.

Curtis was very helpful finding a loan officer that we felt comfortable with and that fit our style. We love our new home and couldn't have don't it without Curtis. I Dennis Miller, a first time buyer, my wife and I had a lot of questions and Curtis had most of the answers and was honest when he
didn't.

After selling us our home Curtis still went out of his way to get information, little things on how to put a new code in the garage door opener, setting my sprinkler system, etc. My wife and I have been home owners for 2 months and I still talk to Curtis regularly. I highly recommend
Curtis Thaden as a Real Estate Agent.

Sincerely, Dennis & Christine
---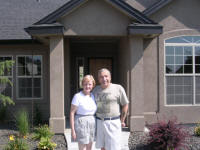 My wife and I would like to thank you for the outstanding job you did finding us a home in Meridian. When we sold our house in Missouri, we had two weeks to find a home in the Boise area that would suit us for our retirement years. It was no small task for you to assess all of our needs and desires, organize an extensive itinerary of listings, and then spend long days driving us to see several dozen homes.

As we navigated the offer process - twice - you provided just the right amount of guidance and advice, always without imposing your views. You listened, retained, responded and always kept us on track to reach our goal. We never felt rushed, yet we were able to make an amazing amount of progress in orienting ourselves to the market and the communities. We were able to accomplish so much because you were always prepared with the information we needed to make the right decisions.

Your exceptional service to us continued throughout the escrow process. You were always out in front looking after our best interests. While we were back in Missouri packing and preparing for the move, you were on the job dealing with the Inspections, paperwork, communications, and overseeing the repairs and maintenance of our soon to be new home. Your due diligence helped us to avoid all the pitfalls in the buying process.

We have purchased a number of homes over the years, but never has the process been so efficient or so pleasant. You took on our burden, looked out for our interest, and managed to get us the perfect home, in the nicest community at the price we could afford.
THANK YOU SO MUCH!

Your new best friends,

George and Fran

---
Curtis Thaden of Silverhawk Realty is a Realtor with a passion for his profession, is dedicated to his clients, and provides exceptional customer service.

As an out-of-state Buyer, I had to rely heavily on Curtis. He made sure that the transaction, from start to finish, was on track and was where it should be for the entire process.

Curtis accepted the responsibility of making sure the home purchase was on track and always did what I requested without hesitation. While residing out-of-state, prior to and after moving to Idaho, Curtis did an excellent job of keeping me updated. He took the stress out of a stressful situation. I would recommend him to Buyers and Sellers.

A happy home owner sold by Curtis Thaden!

Patricia

---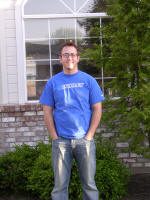 In December of 2005, I purchased a home with the help of Silverhawk Realtor Curtis Thaden. I am 23 years old and this is my first time buying a house for myself.

At the starting point of my endeavor, I had a few meetings in person and over the phone with Curtis. After the first meeting, I sensed a feeling of real professionalism and genuine concern for my well being when taking such a huge step in my life.

For two solid months, Curtis met with me countless times to looks at homes. To make a long story short. I placed two offers on houses only to get beat out by investors with larger sums of money. At last in early December Curtis found a house that I might be interested in. He called me and told me all about it. The next day we went and looked at it. The house was structurally solid and in-tact and met all my expectations and standards.

I put an offer on the house and a few days later it was accepted. I closed on the house in late December. While waiting for all the loan documents and necessary paper work between Silverhawk Realty and the Title company, Curtis and I walked through the house a couple more times. There was a household animal odor present in the house which did not meet up to Curtis' standards. When Curtis is selling a house to his client he lakes time to make sure his client will be happy, and willingly paid for the carpets to be professionally shampooed to eliminate the odor.

In conclusion; I am very pleased with Curtis and happy to be represented by him. Since this is my first time buying a home and he is the only Realtor I have used. Curtis is everything I think a Realtor should be and then some, he will always give you 110% of his time and effort to make your home buying decisions stress and trouble free.

Nathan


---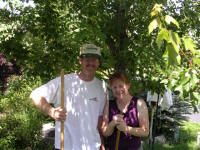 We are writing to recommend the services of Curtis Thaden. When my wife and I decided to sell our home we trusted Curtis with our most important financial asset and were not disappointed. It was our first time selling real estate and he gave us the information we needed, promptly answered all our questions and provided sound advice. We were also impressed with his knowledge of the greater Boise/Meridian/Eagle area, especially the unique aspects of the West Boise area.

Some adjectives and phrases that describe his performance are: honest, savvy, a tenacious advocate, kind, meticulous, articulate, well informed and professional. He developed a good marketing strategy, conducted weekly open houses and helped take care of our vacant house. He even helped out on the day the movers came. We felt like we were in good hands throughout the entire process. Although Curtis was our selling agent we believe these qualities would make him an excellent buyer's agent as well.

Selling or buying a house is such a stressful process but throughout it all he guided us, comforted us at the most difficult times, and kept the process going despite the hurdles. If we ever need a Realtor again, and we hope we won't for a long time, we would not hesitate to call on his services again.

Mike & Lori

---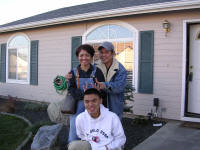 In August of this year, we hired Curtis Thaden as our Real Estate Agent. Curtis did an excellent job in marketing our home and within a few weeks our home sold for top dollar.

We own a small business and we work very long days. Curtis was awesome in the way he accommodated our schedule, meeting us at our place of business amongst customers and at our home very late in the evening. He was responsive to our needs and was always available to meet with us and answer our questions.

During the search for a new home we were discouraged because we were not able to find what we wanted and in the price range we could afford. Curtis told us to hang in there and after 2 months of searching for a home he found the perfect home for us. We are now living in our dream home. Prior to searching for a new home, there were some financing issues we encountered, but Curtis was able to procure a great lender who got us a great interest rate on our new home purchase.

We will recommend Curtis to all of our friends, family and clients as he displayed a great deal of patience and professionalism when working with us. He far exceeded our expectations

Curtis, thank you for a job well done!

Dan Le & Isabelle

---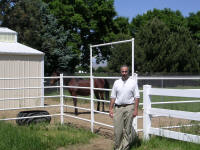 I would like to convey my appreciation to Curtis Thaden and SilverHawk Realty.
I recently purchased a home and Curtis Thaden was the agent I selected to represent me. Curtis is incredibly dedicated and a consummate professional who worked exceedingly long hours to represent my interests in purchasing my home.
The service I received from Curtis was outstanding. He understood my needs, demonstrated strong negotiation skills and excellent knowledge of the local market and worked hard to show me a large selection of houses in a short period of time.
Curtis provided excellent advice and input on houses I viewed, consistently pointing out the beneficial features and/or potential shortcomings. He also did a thorough job representing my interests and advising me during the negotiations, which resulted in a very smooth close.
Curtis was helpful from the very beginning to the very end. He first met with me to give me an overview on what I had to know as a potential home owner, things like how to obtain a credit, basic terminology, etc. At the same time, he put me in touch with a mortgage broker to have my credit pre-approved. This was important as it turned out that I had to move fast once I saw my place.
Once I started looking, Curtis always picked me up at home, and did the research before going out to look at houses. The most important thing I remember about working with Curtis was that he didn't force me or pressure me to continue looking for a place when I wasn't ready.
Curtis is by far the best real estate agent I have ever worked with and I recommend him highly.
Sincerely,
Greg